Respirators 

Respirator FIT Testing Special
Program Content. The program includes an overview of the following:
Roles and Responsibilities
Hazard Assessment
Respirator Selection
Use of Respirators
Cleaning, Inspection, Maintenance and Storage
Health Surveillance of Respirator Users
Fit Test
Safety Products Catalogue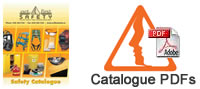 We offer a comprehensive list of products. View our Online Catalogue product categories. Click here.
Fast Delivery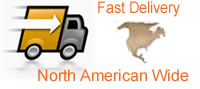 Fast Delivery. Most items shipped same day - North American Wide.
Act First Safety carry all popular brands of Particulate, Half Face, and Full Face Respirators, Safety Masks, Disposable Respirators and associated filters. Please call us to discuss your specific needs.
Disposable Respirators
NEW! The Fitseal™ line of disposable respirators offer unsurpassed respiratory personal protection for your health and safety at work and at home.
Fit – Its unique ONE-SIZE-FITS-ALL design conforms to most facial sizes.
Seal – Its conformable medical-grade adhesion technology provides a secure and reliable seal that virtually eliminates gaps between the respirator and the face (the face-seal).
To learn more about Fitseal™ including features and benefits click pdf's below
Fitseal Product Description

Fitseal Information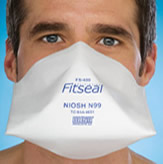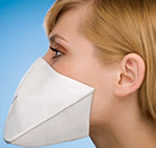 View a Fitseal respirator video demo
Reusable Respirators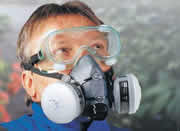 The North Series incorporates the comfortable and efficient design of the popular 7700 Series half mask with the low cost and convenience of a disposable. All parts are replaceable, extending the useful life of the respirator." The 5500 Series Half Mask respirator is made of an extremely soft and non-allergic elastomer for overall comfort and fit. A contoured sealing flange helps eliminate pressure points on the face. Low dead air space eliminates rebreathing of exhaled air. The direct cartridge to facepiece seal minimizes the need for replacement parts.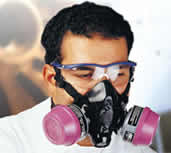 The North 7700 Half Mask APR is constructed of soft hypoallergenic silicone for superior fit and worker comfort. A one piece cradle construction keeps the facepiece in place and adjusted without creating irritating pressures.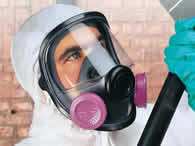 The North 5400 Series full face respirators provide eye, face and respiratory protection. Weighing only 14 ounces, the 5400 Series' lightweight design offers a level of comfort that will ensure greater worker acceptance. Plus, its facepiece seal is made from a soft, pliable material with high chemical resistance to assure excellent fit and performance.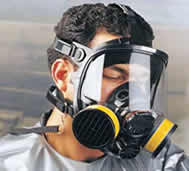 The North 7600 Series full face respirators are designed to provide eye, face and respiratory protection while providing optimum comfort. While affording an over 200° field of vision, the hard coated polycarbonate lens protects the wearer's eyes and face against irritating gases, vapors and flying particles. The polycarbonate lens also features optical properties similar to the Norton 180® Protective Spectacle to minimize distortion and astigmatism.
Please contact our office for further details on Repirator products.
Print This Page
Email This Page
© 2018 Act First Safety