Safety Eyewear
Safety Signs Catalogue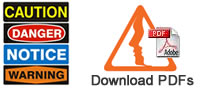 View our complete selection of top quality Industrial Safety Signs and Tapes. Click here.
Fast Delivery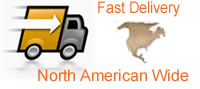 Fast Delivery. Most items shipped same day - North American Wide.
Eye and Face Protection
Our CSA approved eye protection is available in a wide variety of styles and shades with different features to suit any face. You bring the smile!
We carry Uvex, Willson, AO Safety, North, Crews and Pyramex. If you don't see what you like or need, please call us, we'll have it!
Prescription Safety Eyewear
When temporary eyewear isn't ideal or when prescription eyewear is preferred, we offer a comprehensive corporate eyewear program saving you money and offering stylish frames to suit every personality.
Take advantage of these benefits:
Competitive pricing
Exceptional selection
Quality prescription safety eyewear supplied for over 25 years
CSA approved
Substantial cost savings to company and employees
Customized program and implementation
Canadian-wide network of optometric clinics and optical outlets addressing the needs of companies with locations throughout Ontario and Canada.
For further review on the simple steps involved in setting up a corporate program and to see samples of the stylish frames available contact us.
Print This Page
Email This Page
© 2018 Act First Safety