Industrial Safety Products and Supplies
Safety Products Catalogues
Safety Products Catalogue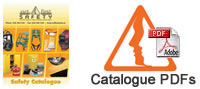 We offer a comprehensive list of Safety products. View our Online Catalogue product categories. Click here.
Fall Protection Catalogue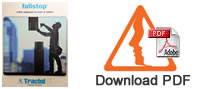 We offer a complete range of Fall Arrest gear. View our Online Catalogue. Click here.
Safety Signs Catalogue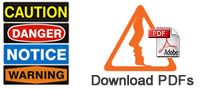 View our complete selection of top quality Industrial Safety Signs and Tapes. Click here.
New Safety Products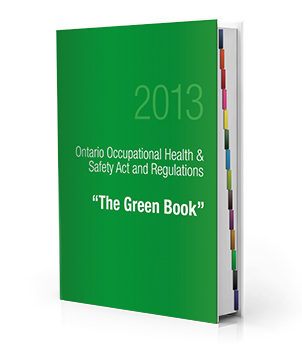 Green Book – Ontario Occupational Health & Safety Act and Regulations. $26.95 Read more →

Bio Med. Wash. Sterile first aid wash for Skin and eyes. Read more →

Tractel TracX harness. Comfort and safety combined. Read more →

Spill Kits. Complete range of standard spill kits. Read more →

Evacuaid Emergency Bracelet. New and unique emergency bracelet for faster and safe evacuation. Read more →

North 7700 1/2 Mask Respirator. New pricing. Read more →
Through friendly service Act First Safety provides a comprehensive suite of quality Industrial Safety Supplies and Products to address a variety of unique workplace situations. In addition, we guide you in understanding the legislation so that you can meet or exceed the current occupational safety requirements. Product choice allows us to meet various and potentially changing customer requirements to support the operation of safe workplaces. Act First Safety offers more than 450,000 workplace safety and industrial products. The select items shown here represents only a very small portion of what we offer to our customers.
Act First Safety provides.
Quality Products
Full Product Range
New and Innovative Products
Safety Training
Personalized Service
Pro-Active First Aid Maintenance Reminders
Resources and Knowledge Centre
Our safety catalogue is featured in PDF format on this website to make your purchases that much easier. It is our goal to work effectively with you in getting you the products you want. Our diverse range of products should make that a breeze.
Please contact our office for further details on Safety products.
Print This Page
Email This Page
© 2018 Act First Safety